Greetings, everyone! I am Harsha Jain, Founder of Earth & Aaroma. I am absolutely thrilled to share the exciting news of Earth & Aroma's latest launch: our all-natural lip balm!
The Journey of creating this all natural lip balm. 
Creating this lip balm has been a remarkable journey for me. I got fueled by the unavailability of preservative and fragrance-free options. Hence, I felt driven to develop a product to fill this void. I devoted over 12 months to detailed research on essential oils and their incredible benefits. I finally formulated a blend that caters to everyone's needs.
To ensure the utmost quality, I embarked on a trial and testing phase with a select group of close friends and family. Their invaluable feedback played an instrumental role. It refined the lip balm, resulting in a product adored by all who have tried it. It truly encompasses the power of natural ingredients and essential oils; without artificial fragrances or preservatives.
In addition to the formulation, I was committed to finding packaging that aligns with my brand's ethos of sustainability. After numerous trials and errors, I am delighted to present our cute and quirky sliding tin packaging. It adds a touch of uniqueness and is also recyclable and reusable.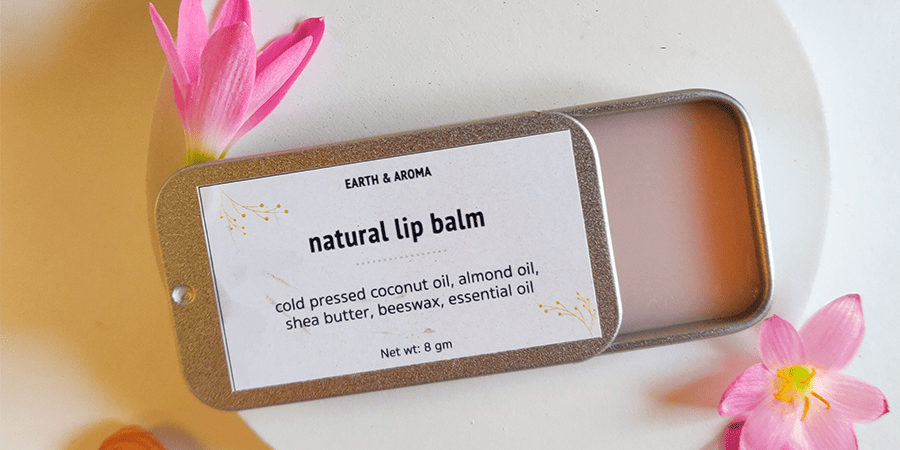 Throughout this incredible journey, I have been fortunate to be associated with an exceptional online networking community called Hen. Over the past 2.5 years, Hen has been my guiding light, providing invaluable insights into product launches, the power of networking, and the significance of collaboration over competition. From seeking advice on packaging design to understanding customer data, the Hen community has been an unwavering source of support, empowering me to scale my small business.
I am beyond excited to share this lip balm with all of you. It represents the passion, dedication, and values of Earth & Aroma. With your support, we can embark on a journey towards natural skincare that not only benefits our well-being but also contributes to a healthier planet.
Thank you for being a part of this incredible journey, and I cannot wait for you to experience the wonders of our all-natural lip balm.