The Power of Memes in Marketing.
Welcome to the digital world, where businesses try new ways to catch people's attention. One exciting tool in marketing is memes. Memes are funny pictures or videos that go viral on social media. They make people laugh. Memes makes marketing fun. They help businesses connect with their audience. In this article, we'll explore how people use memes to promote products and brands in a fun and effective way.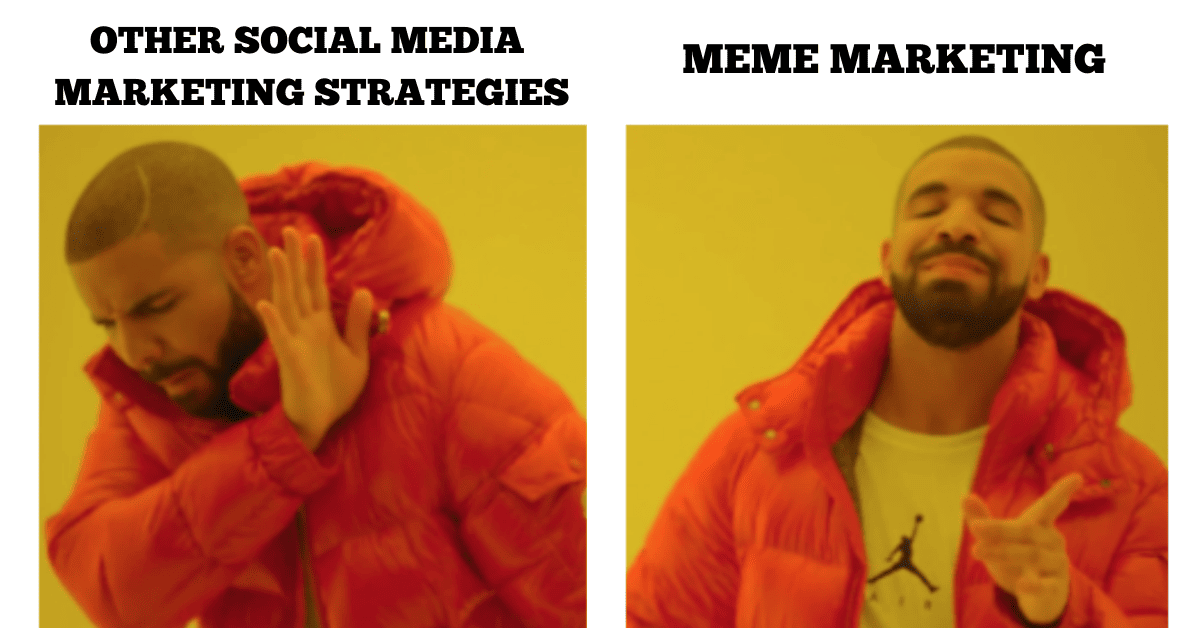 Memes: Reaching More People!
Did you know that memes reach ten times more people than traditional marketing? That's because memes are relatable and make an emotional connection with people. A survey found that 55% of young people between 13 and 35 send memes weekly. Since young people are a big part of the consumers, memes are a great way to get their attention.
Meme Campaigns vs. Email Marketing: Memes Win!
Meme campaigns are even more successful than email marketing! They make people want to click and engage with them. Memes have a higher click-through rate (CTR) of over 19% compared to traditional marketing, which usually gets around 6%. Memes are attention-grabbing and leave a lasting impact on viewers.
Memes: Making You Want to Buy!
Guess what? More than 60% of people are more likely to buy from a company that uses memes in their marketing. Memes help people feel connected with a product or service. That, in turn, makes them want to buy it. When brands use memes, it creates a positive image in people's minds. Thus memes influence their buying decisions.
Memes for Everyone: From Kids to Grown-ups!
People of all ages, be they kids, teenagers, or adults, love Memes. Kids and grown-ups alike find memes funny. Many other people enjoy sharing memes with their friends and family. Memes unite people and make everyone laugh, no matter how old they are.
Sharing is Caring: Memes Bring People Together!
Not just funny; memes also bring people together. Did you know that 75% of people between 13 and 36 years old actively share memes? People love sharing memes with their friends and family. Which in turn helps brands spread their message. Instagram alone shares more than a million memes every day. Memes create a fun atmosphere on social media!
Memes: Fun Marketing that Saves Money!
The best part about meme marketing is that it doesn't have to be expensive. Businesses can create meme campaigns with a small budget that can go viral. Many companies, from grocery delivery services to luxury brands, use memes for marketing. Big brands like Zomato, Swiggy, Starbucks, Gucci, and Balenciaga are all part of the meme world. If a business wants to reach young people, meme marketing is necessary!
Memes are a fantastic way for businesses to connect with people and make marketing fun. They reach many people, get more engagement, and make people laugh. Memes can be enjoyed by anyone, from kids to grown-ups. They bring people together. Using memes, brands can stand out. It connects meaningfully with its target audience. So, remember, memes aren't just for fun; they're a powerful tool for successful marketing!